Osofo Elijah, a 45-year-old self-described evangelist, was detained at Buoku Nkwanta in the Wenchi Municipality of the Bono Region with skeleton remains.
Mustafa Musah, the assemblyman representing the Bouku electoral district, verified the occurrence to Christian Ofori Kumah of Adom News.
He claimed that on Wednesday at around 6:00 p.m., a senior security officer from a quarry firm nearby called him in distress because he was suspicious of the suspect's movements.
The assemblyman of the area said; "Upon hearing the information I hurriedly informed elders of the community and we proceeded to the scene."
He revealed that the suspect, who resides in a remote home on the outskirts of the town, periodically visited Buoku to preach.
He continued by saying that when they arrived on the scene, they told the suspect to unlock his door, from which a bag containing the human parts was taken.
The suspect denied knowing about the pieces when questioned, however a tomb in the Buoku cemetery had been broken into, and the body had been excavated.
The man was eventually detained after a call was placed to the Chiraa police in the Sunyani West District.
Following a search by the police, cutlasses, scissors, machetes, and other lethal weapons were also found in the suspect's room.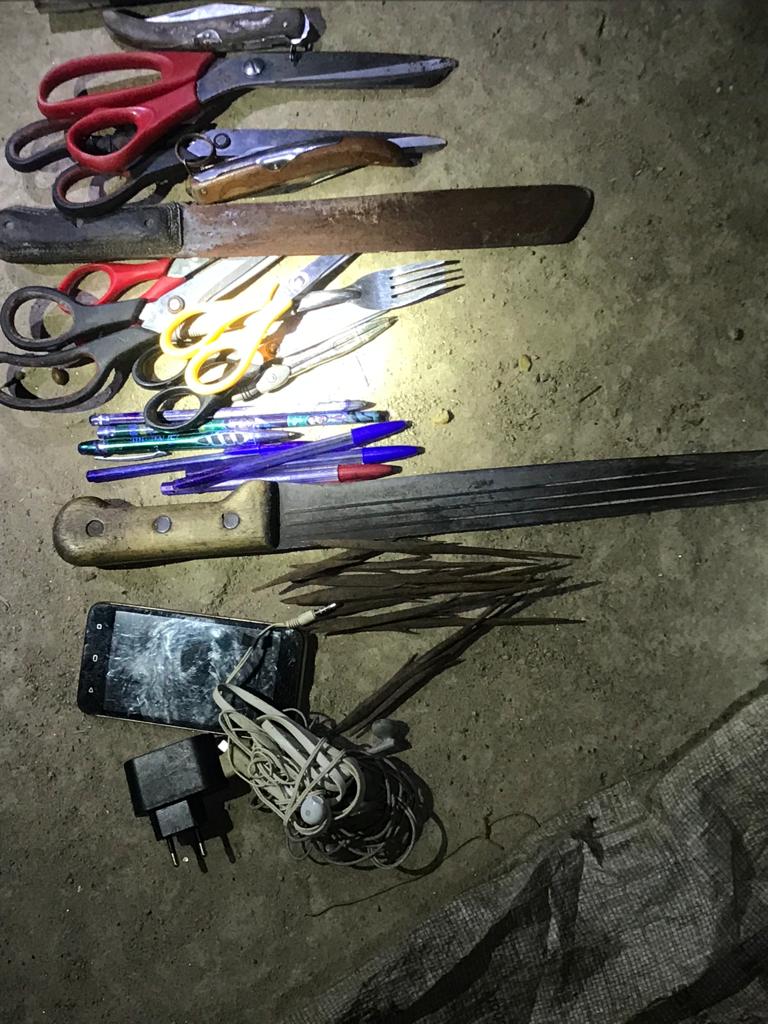 To aid the police in their investigations, a 23-year-old senior high school graduate was also taken into custody.
More stories