Source: movieweb.com
Josh Stolberg's Skill House will feature Curtis Jackson in a starring role, and he will also be serving as a producer on the horror film.
Rapping actor Curtis "50 Cent" Jackson has just picked up his next starring role. Per Deadline, Jackson will star in Skill House, an upcoming horror movie from writer-director Josh Stolberg (Spiral). He joins TikToker Bryce Hall and UFC vet Paige VanZant with other cast members including Leah Pipes (The Originals), McCarrie McCausland (Army Wives), Ivan Leung (The Tender Bar), Neal McDonough (Band of Brothers), John DeLuca (Staten Island Summer), Caitlin Carmichael (Midnight in the Switchgrass), Dani Oliveros (Roar), Emily Mei (Dare Package), and Jacob Skidmore (Trinkets).
Skill House comes from Ryan Kavanaugh's Proxima Media and is described as a "dark satire of social media and influencer culture," taking aim at how far some people are willing to go to achieve internet fame. The film is being developed as the first in a potential franchise and is now in production at the Sway House in Los Angeles with plans for a 2023 release. Jackson will also serve as a producer alongside Alex Baskin and Lifeboat Productions' Amy Kim and Jaime Burke. Proxima's Daniel Herther is executive producing alongside Jason Barhydt and Bobby Sarnevesht.
In a statement, Kavanaugh said, "This film is bursting with mavericks of entertainment, many of them spanning multiple genres and platforms. From a global rap and hip-hop music icon to a businessman, actor, writer, and producer – if anyone knows a thing or two about breaking the boundaries, it's 50 Cent. I'm honored to work alongside him as we watch Bryce do the same with his career."
Saget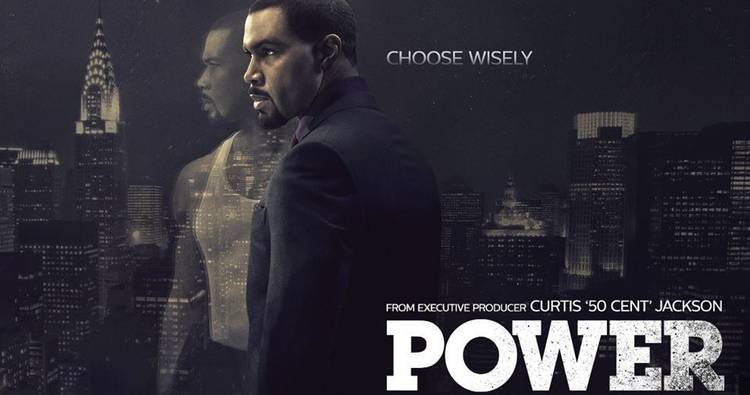 Curtis Jackson founded G-Unit Film & Television back in 2005 and often works as a producer. He is known for directing and starring in the Starz series Power and has since helped expand the series by working on the spinoff shows Power Book II: Ghost, Power Book III: Raising Kanan, and Power Book IV: Force. His producing work also includes the Starz series BMF as well as ABC's For Life. As an actor, Jackson has also appeared in movies like Southpaw, Last Vegas, and Escape Plan.
Also in the works is the sequel The Expendables 4, which will feature Jackson as one of the newcomers to the franchise alongside Megan Fox. They join returning ​​​​​​franchise stars like Jason Statham, Sylvester Stallone, Dolph Lundgren, and Randy Couture. It's not yet clear when the film will be released but it is currently in production in collaboration with Millennium Media and Lionsgate.
"The Expendables are back, and we couldn't be more excited to bring this star studded, action packed film to the big screen with Lionsgate, who have been with us since the inception of this franchise. To keep it fresh and fun, we've added exciting new stars to join the veterans; popcorn entertainment is guaranteed," Jeffrey Greenstein, Millennium Media President, said in a statement when the movie's cast was announced.
Meanwhile, Jackson is also set to appear with Gerard Butler in the upcoming sequel Den of Thieves 2: Pantera, which also does not yet have a release date.
More stories