Source: chaelsmedia.com
The deadly Marburg virus, a highly contagious illness in the same family as the virus that causes Ebola, has been confirmed in Ghana.
The first two cases were detected in the Ashanti Region. It is reported that both patients recently passed away.
Their samples tested positive earlier this month, and a Senegalese laboratory has since confirmed this.
The GHS noted in a statement that was released on Saturday, July 16, that the virus's existence had been verified through a series of tests.
Read the statement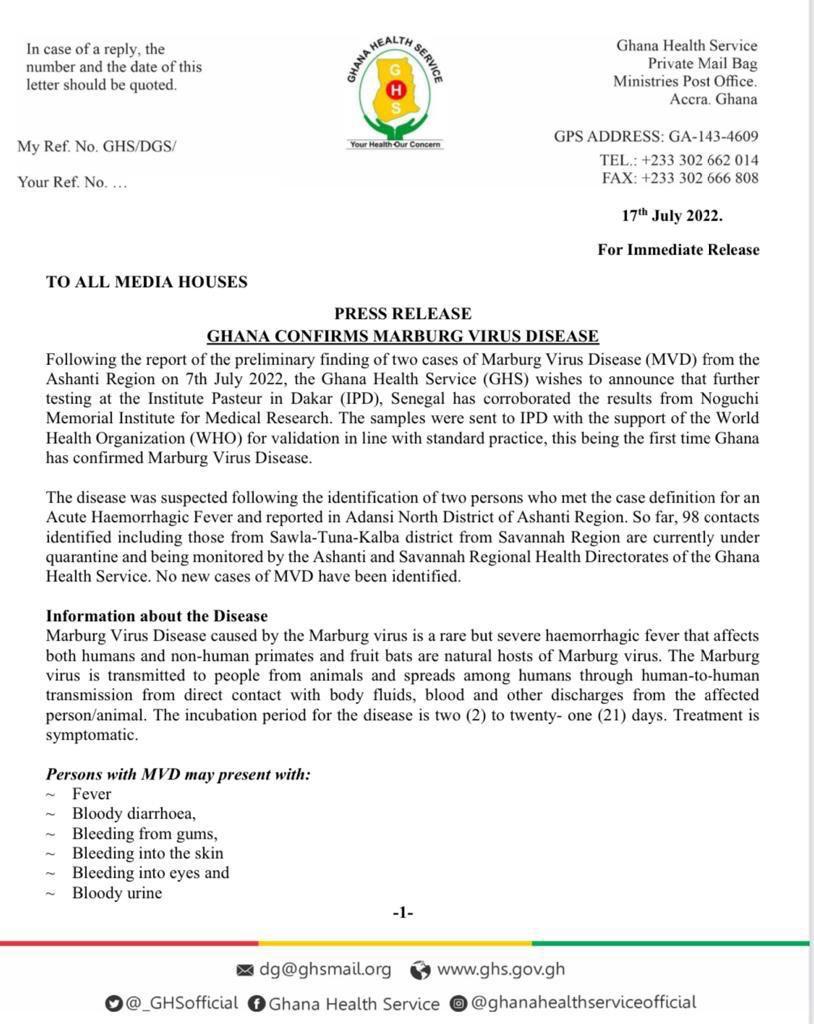 More stories