Following a fight between students from the University and Unity Halls, there are several police officers present at Kwame Nkrumah University of Science and Technology (KNUST).
Three automobiles were harmed during the ruckus on Thursday night.
Additionally, 12 persons were reportedly hurt.
It's thought that Unity Hall students tried to stop University Hall students from utilizing their façade in a parade.
According to reports, this led to the incident where the two factions began throwing stones at one another.
Only two weeks have passed since similar violence at the University of Ghana before this occurrence.
Minutes after stones were thrown between the two Halls, police who were on the site were able to settle the situation down.
News Luv According to Nana Yaw Gyimah, the University Hall took part in a "zulu parade" throughout the campus as part of a celebration of Hall Week.
They had traveled through the university's main thoroughfares.
The two factions engaged in combat after attempting to utilise the Unity Hall's facade.
The two Halls agreed to never leave the peace Junction when on processions for more than ten years.
Meanwhile, the Ashanti Regional Security Council has requested that students refrain from lawlessness in a release to that effect.
"The REGSEC is informing all students and residents of the university community that, all actions intended by any person or group of persons to disturb the current peaceful security in the university will be addressed with the legal instrument of the state," the release noted.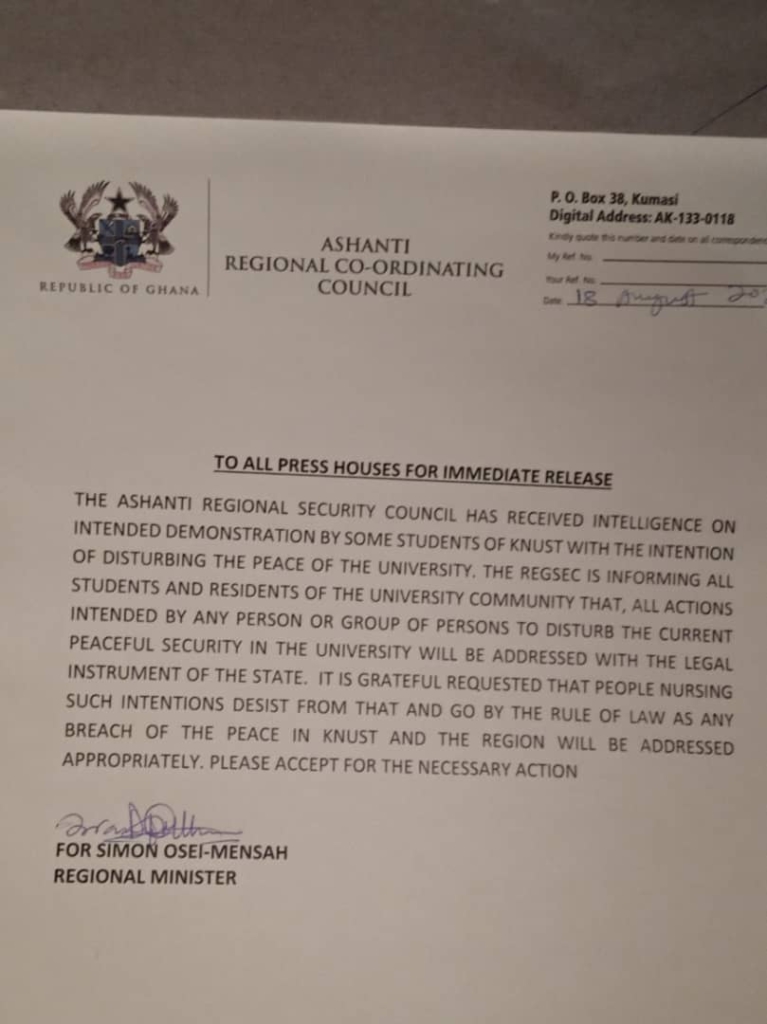 More stories