Source: BBC
HBO has defended the latest episode of its Game of Thrones spin-off after some viewers complained that it was too dark to see what was happening on screen.
The seventh episode of House of the Dragon was released on Monday, with some scenes set during the night.
But a number of fans complained or joked about how poor lighting meant they could not see what was going on.
In response, broadcaster HBO Max said: "The dimmed lighting of this scene was an intentional creative decision."
A significant number of viewers tweeted about the darkness, and the network replied to several of them with the same message.
HOUSE OF THE DRAGON continuing the classic Thrones tradition of making an episode so dark it's almost unwatchable pic.twitter.com/g1IXPlG6Nl

— Brendan Hodges (@metaplexmovies) October 3, 2022
One viewer said: "You've got to watch House of the Dragon at night in the dark with blackout curtains drawn tight, because if you try to watch while the sun is out you cant see a damn thing."
"This episode of House of the Dragon is so dark it's unwatchable," tweeted another. "Might as well just turn off my screen and listen to it at this point."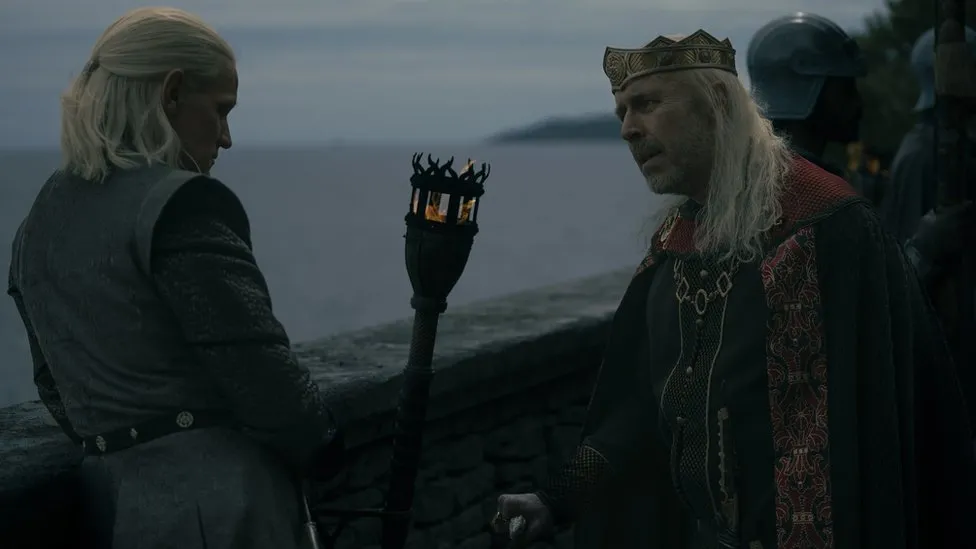 Other fans agreed. "It's amazing with the budgets Game of Thrones and House of the Dragons have, they can't produce better lighting for the dark scenes," one wrote. "Might as well drive with sunglasses on at night."
"The night-time visuals in House of the Dragon are simply too dark," concluded another. "These scenes would be so epic if I could actually see what was happening."
me every week having to squint to watch house of the dragon. why tf is it so dark?😭 pic.twitter.com/LtBnaoey49

— christine thee 👽 💫abolitionist (@itsschriss_) October 3, 2022
But others defended the show, with one writing: "If you couldn't see the full moon scenes in House of the Dragon then your TV contrast sucks. I loved it, it was beautifully shot."
Another said: "Half the world is mad about House of Dragon being so dark. Have y'all never had an intense romantic convo on the beach at night? Adjust your settings if you can't see."
Some made light of the backlash, with podcast host Jesse David Fox tweeting: "I was gonna tweet that last night's House of the Dragons was too dark but then I realised my TV was off and I actually hadn't started watching yet."
'Embracing the darkness'
Miguel Sapochnik, who directed the latest episode, previously defended the darkness of a Game of Thrones episode, The Long Night, during an interview with the IndieWire Filmmaker Toolkit podcast in 2019.
"Everybody who was making it thought about it a lot, bought hook line and sinker into the idea that it was about embracing the darkness, and made that decision," he said.
"I can't control what people watch it on. I've never made anything to be seen on an iPhone. Everything I've made, I've made to be in the largest format possible, to be experienced with people.
"And The Long Night is made to be watched in a cinema with as many people as you can possibly stick in there, and I don't have a solution for the problem that arose out of it."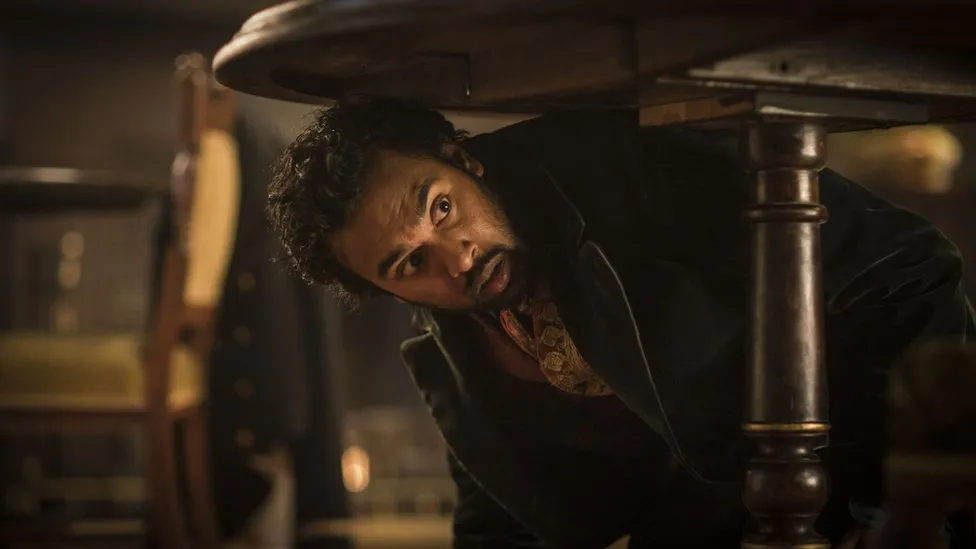 But like Game of Thrones, House of the Dragon was not released in cinemas. It was launched on TV and streaming earlier this year and received mixed reviews from critics, with the Guardian describing it as "a roaring success" but the Wrap saying it "pales in comparison" to its predecessor.
It is far from the first show to annoy its own viewers with scenes which are too dark.
BBC One drama The Luminaries, based on Eleanor Catton's Booker-winning novel, was criticised in 2020 for its darkly lit scenes.
The show's director said the dim lighting was deliberate as it added a "sense of mystery and intrigue".
More stories