Ghanaian Apple device users should prepare for changes to their online habits.
This week, spending on their iOS applications through the app store is anticipated to increase as a result of the company's recent pricing announcement.
Apps and in-app purchases will be impacted in Ghana and Turkey.
Auto-renewable subscriptions are excluded from the price increases.
"In Ghana, these increases also consider a new value-added tax of 12.5% and additional levies of 6%," the company said in a statement.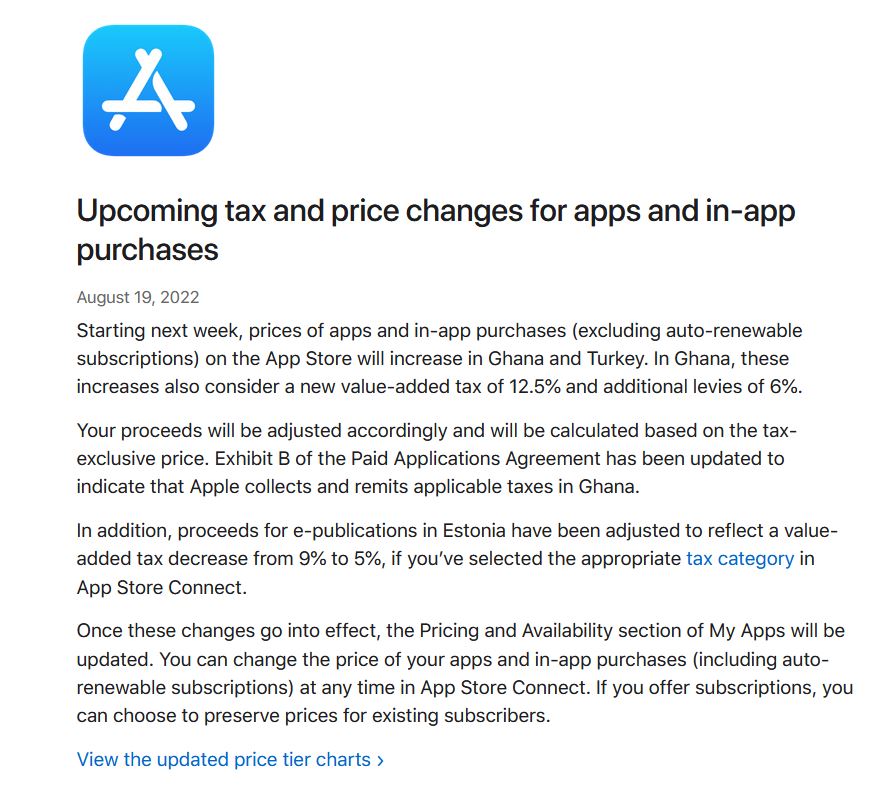 Apple Inc. indicated in the August 19 release that revenues will be computed using the tax-exclusive price and will be adjusted appropriately.
The Pricing and Availability section of My Apps will be updated once these changes take effect. In App Store Connect, you may always modify the cost of your apps and in-app purchases, including subscriptions that automatically renew. If you provide subscriptions, you may decide to keep costs the same for current customers.
More stories