Source: BBC
Former Japanese Prime Minister Shinzo Abe has died, according to Japan's national broadcaster.
Abe, 67, who remains Japan's longest serving prime minister, was shot while giving a campaign speech.
The suspected attacker – reported to be a man in his 40s – was tackled at the scene and arrested.
Shinzo Abe died in the hospital where he was receiving medical treatment, near to the attack in Nara, a senior Liberal Democratic Party official has said, public broadcaster NHK reports.
Abe's death shocks country known for strict gun laws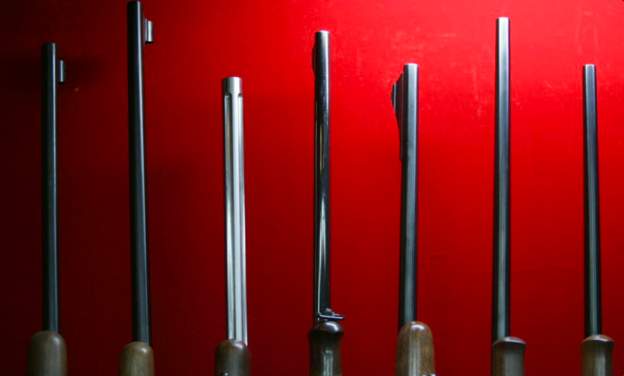 The death of Japan's former Prime Minister Shinzo Abe today, after he was shot while giving a campaign speech, has shocked a country known for its strict gun laws and where violence involving firearms is very rare.
It's extremely hard to own a weapon in Japan legally.
Although there are some exceptions, including for hunting, those applying for a licence are subject to mental health and drug checks, as well as criminal record checks.
In addition, those wanting to own a gun need a full day's training and have to undergo a written test and pass a shooting range evaluation.
In 2020, there were 32 deaths attributed to firearms in Japan, according to the Small Arms Survey which tracks gun violence globally.
That's about the same number of gun killings as recorded in England and Wales in the year up to year up to the end of March 2020.
But at about 125 million, Japan's population is more than twice the size of that of England and Wales.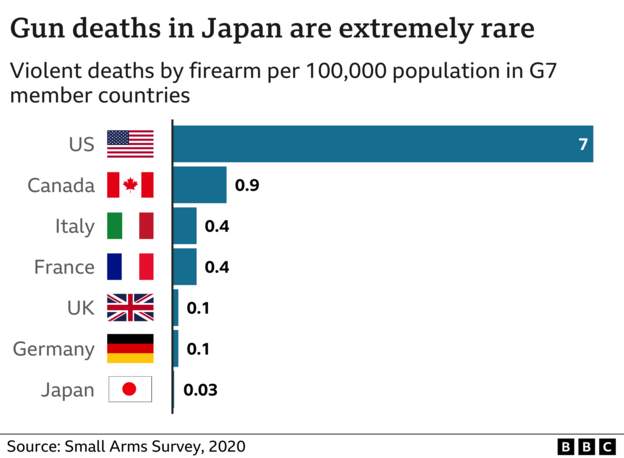 More stories