Source: movieweb.com
Actor promoted sustainability while having fun as a flight attendant during a recent trip to Hawaii.
Clearly, Jason Momoa has water on the brain, figuratively speaking of course. Not only does he play King of the Seas as Aquaman, but he is also celebrating the launch of his Mananalu water bottles. The 43-year-old recently shared a video to his social media pages, including Instagram and TikTok, showing himself posing as a flight attendant handing out cans to unsuspecting passengers on a Hawaiian Airlines flight from Los Angeles to Hawaii. Speaking on his motivation, the Aquaman star explained that he questioned why he would always see plastic single-use water bottles on flights.
"It's a dream come true…why can't we have aluminum? There's sparkling water, there's sparkling beer, there's soda, soft drinks. Why do I have to have this little single tiny water? So, this is my first time being able to do this. So, I'm going to make the announcement on Hawaiian Airlines…I'm excited I'm going home."
Decked out in a gray suit, necklace, and a pink flower behind his ear, the Hawaiian native proceeded to make an announcement before walking up and down the aisle to hand out the planet-friendly product from the cart.
Momoa is on a Mission to End Single-Use Plastic Bottles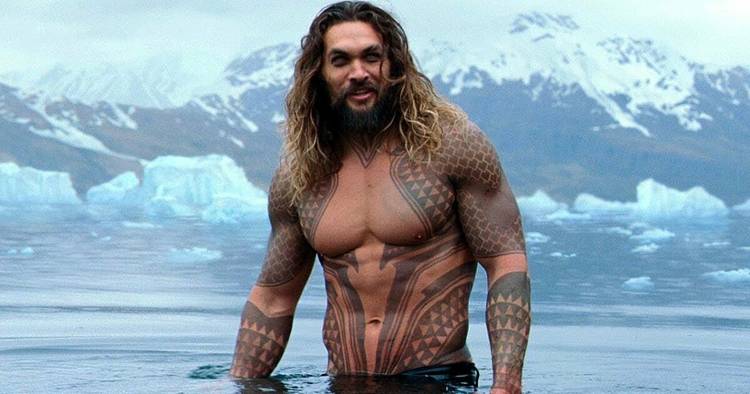 Momoa concluded his message:
"Drink one, remove one – For every bottle of Mananalu sold, we remove one plastic bottle from the ocean. We have removed 3 MILLION plastic bottles from the ocean this year. Don't stop making waves to save our beautiful planet. aloha j."
A video of Momoa as a flight attendant taken by a passenger has since gone viral on TikTok and includes this text on the clip:
"When Jason Momoa is your flight attendant."
Another joked about the current economy, writing, "Inflation got celebrities taking part-time jobs."
Prior to boarding his flight, Momoa smiles for camera and proudly says:
"Bright and early. It should be a good day. I'm going home to Hawaii with the babies, and we're doing something really cool, very cool, something like how it all started."
The "babies" he is referring to are, of course, his daughter Lola Iolani, 14, and son Nakoa-Wolf, 13.
In June, Momoa was named the UN Environment Programme's (UNEP) Advocate for Life Below Water at the UN Ocean Conference in Portugal. Momoa wrote:
"With great respect, admiration, and humility, I join the UN family and commit to the critically important work: to manage, protect and preserve the Ocean and all living creatures on our beautiful, BLUE planet. We must seek to right the wrongs we have done against our children and grandchildren, turn the tide on our irresponsible stewardship, and build momentum for a future where humanity can once again live in harmony with nature."
Hawaiian Airlines is the first airline to partner with Mananalu.
More stories