On the La-Teshie-Accra road, commuters and drivers have been warned to expect some traffic hiccups during the course of the next three months.
Acting Director of the Department of Urban Roads, Ing. James Amoo-Gottfried, claims that the decision is required since a new bridge over the Kpeshie Lagoon is being built.
The Department stated that the project will occur between Thursday, September 15, and Thursday, December 15, in a statement dated September 7, 2022.
In light of this, Ing. Amoo-Gottfried urged drivers to abide by the traffic control signs that would be posted at strategic locations along the road.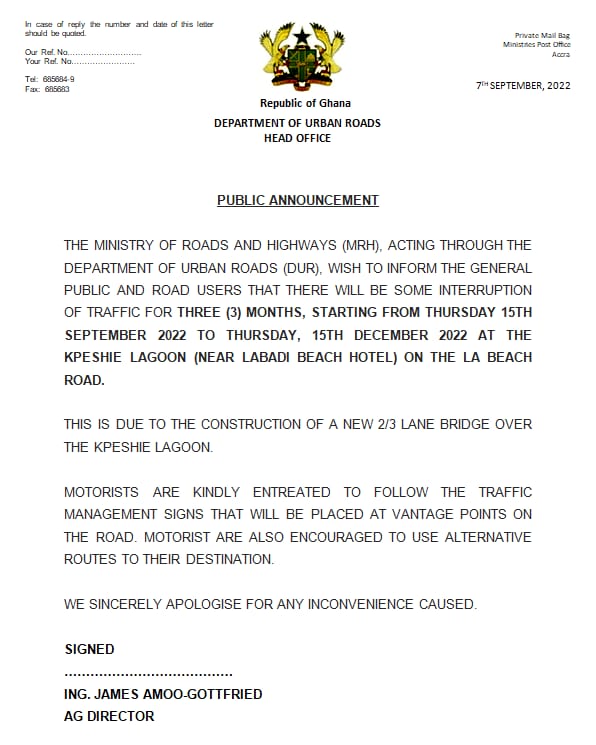 More stories