Source: movieweb.com
Sony Pictures Television and PlayStation Productions have partnered with Prime Video to produce a live-action God of War series.
The popular ancient mythology-themed video game God of War will be added to Prime Video's catalog. A recent report from Deadline confirmed the news, as Prime Video has given a series order to the project. There are a total of seven titles in the PlayStation franchise, which have become extremely popular among gamers.
The action game series debuted on PlayStation 2 in 2005, with Kratos, an ex-Spartan warrior, battling Ares, the Greek God of war, and seeking vengeance. When Kratos becomes the ruthless God of War himself, he looks for an opportunity to change his own fate.
In 2018, Santa Monica Studio rebooted the franchise on the PlayStation 4, taking Kratos to the Norse wilds. There, he gets a second chance at fatherhood with his son Atreus. A number of awards, including Game of the Year, were given to the release at the 2018 Game Awards.
The Prime series continues the story by following Kratos, who, after exiling himself from his murderous past in Ancient Greece, puts away his weapons forever in the Norse realm of Midgard. After the death of his beloved wife, Kratos embarks on a dangerous journey with his son to honor her final wish and spread her ashes at the highest peak.
As the show progresses, Kratos realizes this journey turns out to be an epic adventure. In this quest, Kratos will face new obstacles with his son while battling new Gods and monsters in an attempt to save the world.
Prime Video is 'Honored' to Share the Story of Kratos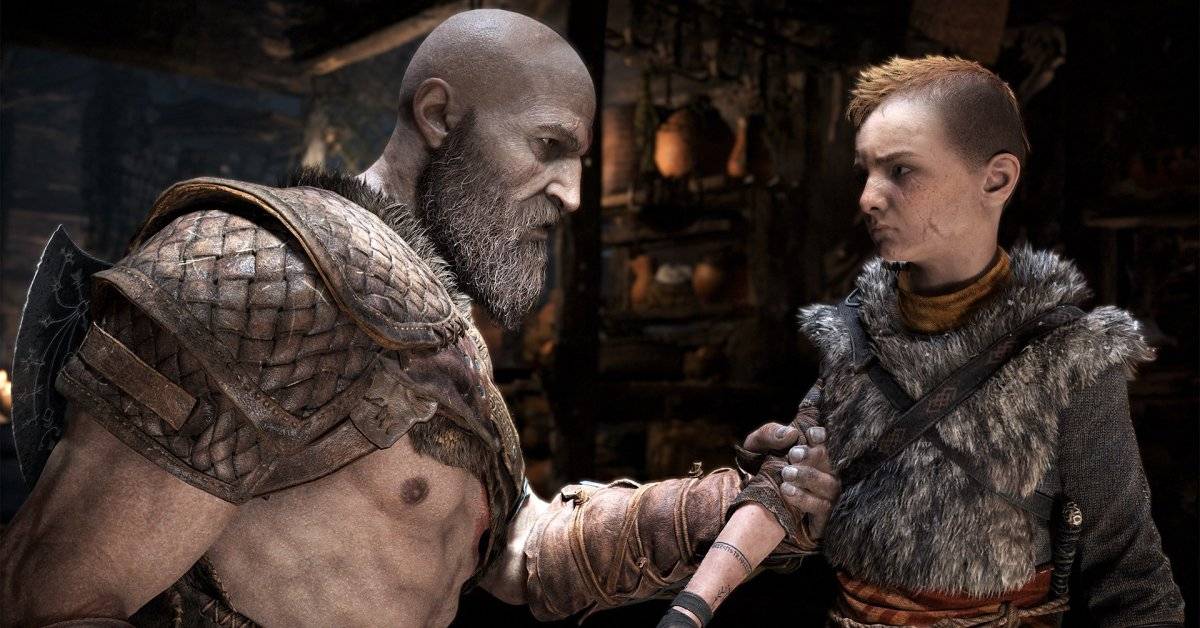 God of War was written by Mark Fergus and Hawk Ostby (Iron Man, Children of Men), with Rafe Judkins (The Wheel of Time) overseeing production. The show will be co-produced by Sony Pictures Television and Amazon Studios in association with PlayStation Productions and is expected to premiere on Prime Video around the globe.
The head of global television at Amazon Studios, Vernon Sanders, describes God of War as a thrilling character-driven franchise with immersive worlds and rich storytelling that will appeal to audiences worldwide.
"We are honored to share in the adventure of exploring the God of War mythology in such a momentous way with Sony Pictures Television, PlayStation Productions, and Santa Monica Studio."
As Katherine Pope, president of Sony Pictures Television Studios, explained, the team is creating an immersive series that takes viewers on Kratos' epic mythological journey:
"We are so proud and excited to be working with our friends at Amazon Studios and our partners at PlayStation Productions to adapt this beautiful and heartbreaking game into a premium live-action series,"
Additional executive producers include PlayStation Productions' Asad Qizilbash, Carter Swan, Yumi Yang, and Vertigo's Roy Lee. In addition, Jeff Ketcham will serve as a co-executive producer.
"God of War is one of PlayStation's most awarded video games, so we're excited to partner with Sony Pictures Television and Amazon Studios to bring our beloved franchise to fans and new audiences in a bold and authentic way," added Asad Qizilbash, head of PlayStation Productions."
Though the series is likely a ways off, fans can look forward to seeing how a live-action interpretation of God of War looks when it reaches Prime Video in the next few years.
More stories