The Electricity Company of Ghana (ECG) has been ordered by the Public Utilities Regulatory Commission (PURC) to compensate its consumers who have been affected by the ongoing problems with the prepaid vending system.
The directive is "in line with the law and a demonstration of exemplary customer service," according to the PURC.
Dr. Ismael Ackah, the ECG's Executive Secretary, signed the order dated October 4, 2022 that was sent to the managing director of the organization.
The PURC noted that, "In light of the breach of ECG's statutory obligations specifically sections 11 and 12(1) and (2) of the Public Utilities Act, 1997, (Act 538) and Regulations 41 and 45 of the Public Utilities Regulatory Commission (Consumer Service) Regulations, 2022 (LI 2413), the Commission hereby orders ECG to pay compensation to the affected customers."
Many ECG customers across the nation have been forced to wait in line at vending machines for credit for their meters in order to consume power over the past week or so.
Although things are better now, the problem has not yet gone away. Customers have expressed concern about the negative consequences of the vending challenge on their establishments, particularly restaurants and other eating establishments.
Therefore, the PURC has requested that the ECG compensate the impacted customers as follows: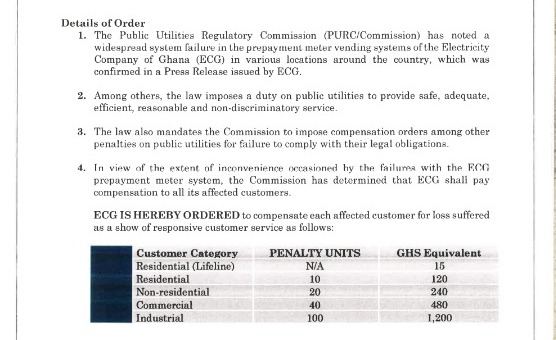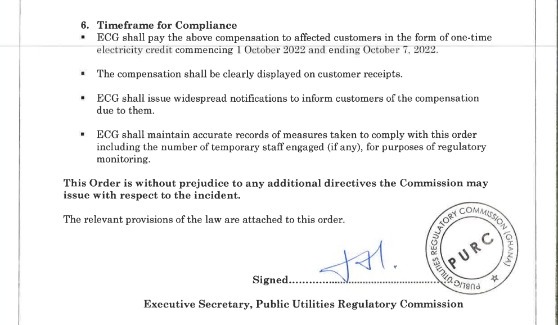 More stories