Former President John Dramani Mahama has urged President Akufo-Addo to replace his Finance Minister, Ken Ofori-Atta, as soon as possible with someone more capable and confident who can work relentlessly to improve the nation's prospects.
He claims that because he oversaw "the devastating collapse of the economy," Mr. Ofori-Atta has already lost his reputation, trust, and confidence.
The Finance Minister shouldn't be included in the group of negotiators asking the International Monetary Fund (IMF) for financial assistance, he stressed.
Mr. Mahama wrote; "…The Finance Minister who has supervised the disastrous collapse of the economy cannot and should not be part of the team of negotiators. He has lost credibility and the trust and confidence of stakeholders in our economy."
Read the full statement from Mr. Mahama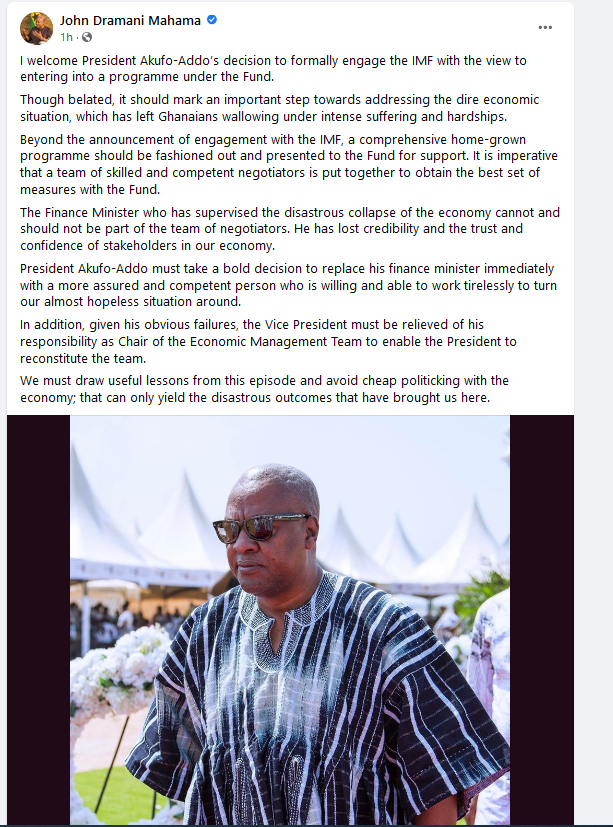 More stories