Source: movieweb.com
This is your last chance to check out these movies if you want to know what's leaving HBO Max in July,
HBO Max has quite a few movie contracts ending in July. This means the movies will no longer be shown on the platform to make room for new ones they will be bringing in throughout August, or even later months too. When these contracts end, the movie might get picked up by another platform willing to sign on and keep them around their services for a while, or they could float around without a platform to host them for a while.
There are plenty of genres leaving the platform, as the contracts are only ever specific to single movies or sometimes movie series. So, whether you like to watch action movies or you're more into musicals, you might want to start watching soon, so you don't miss out. This is your last chance to see some of these movies on HBO Max without having to spend money specifically on one movie.
7 Real Steel
Real Steel is a sci-fi movie centered around boxing. Instead of having human boxers fight each other, robots now fight in the ring, often destroying one another. Former boxer Charlie Kenton owns one of these fighting robots, but it gets destroyed in a match, and he runs before he has to pay his debt. He then attends a court hearing for the custody of his son, Max, who he has rarely visited.
While Charlie has no issues letting Max's aunt take custody of him, he gets stuck watching him for three months while his aunt goes on vacation. While they are together, they discover an old but fully functioning robot in a scrapyard and begin working on it together to try and win in the ring again. The movie was nominated for the best visual effects Oscar and is a rousing, fun mecha-action flick.
6 The Mummy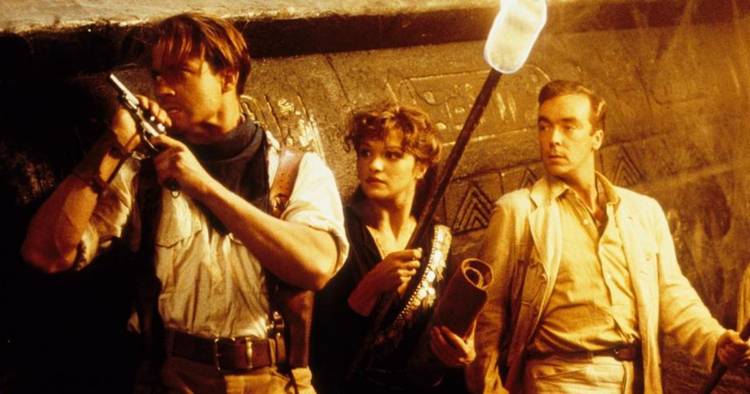 The fantasy action-adventure film The Mummy is a remake of an older movie with the same name but is entirely different, beginning one of the most enjoyable action-adventure franchises in modern movie history. The story begins in Ancient Egypt, where a priest has an affair with the mistress of the Pharaoh. When they are discovered, the mistress kills herself to get out of the Pharaoh's punishment while believing the priest can resurrect her. He fails to do so however because of the Pharaoh's body guards, and the priest is killed.
Centuries later, Jonathan Carnahan gifts an ancient map to his sister Evelyn, an aspiring Egyptologist. They discover the remains of the priest at the location on the map and accidentally resurrect him. Now, they must find a way to kill him before they die at his hand. The film is a delightful hodgepodge of different genres, and is further proof why people love Brendan Fraser.
5 Saturday Night Fever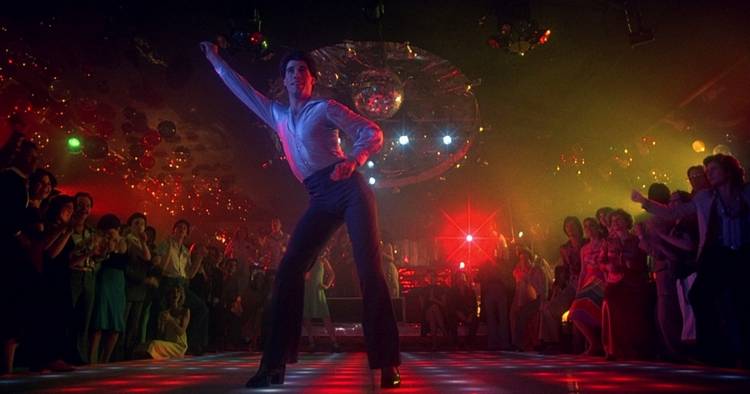 In Saturday Night Fever, the main character Tony Manero is 19 and works a dead-end job in a hardware store. When he needs to unwind he visits the 2001 Odyssey, a local nightclub, where his skills let him dominate the dance floor and bring him lots of attention. A dance contest is announced and Tony convinces Stephanie, a great dancer and someone he is interested in, to be his dance partner for it.
Things begin to grow difficult when he and his friends begin to run into issues, like a gang attack hospitalizing one of his friends, and another dealing with being pressured into marrying the girl he got pregnant. These difficulties help show Tony that he needs to make some changes in his life, and slowly helps him make them. It went on to receive nominations and awards from the Oscars, the Golden Globes, and the Grammy Awards, thanks to its combination of gritty drama and one of the best '70s film scores.
4 Black Hawk Down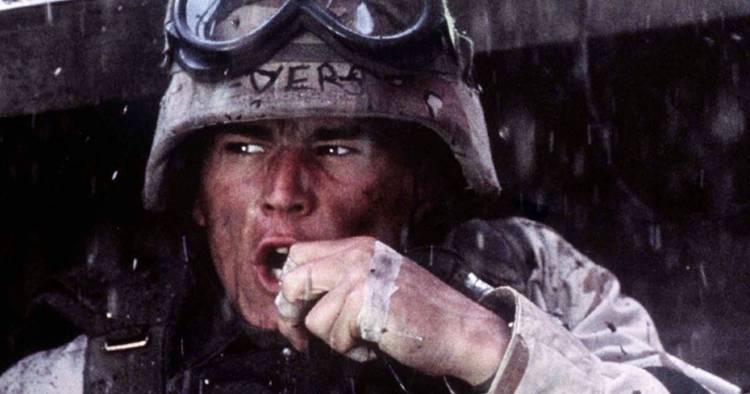 Based on a non-fiction book written by a journalist, Black Hawk Down tells the story of the U.S. military's raid on Somalia in the 1990s. After the government was overrun during a civil war, the UN stepped in with peacemakers to keep the country functioning for the time being. As these peacemakers began to withdraw, however, Mohamed Farrah Aidid declared himself president and started a war on the remaining UN members in the country.
President Clinton orders the U.S. military there in an attempt to help the UN and also capture Aidid, but as Aidid's forces fight back, many of their planes are shot down, and many lives are lost in trying to recover those who were lost in the crash. The Ridley Scott movie was nominated for several Oscars and won two of them, best editing and best sound.
3 Matchstick Men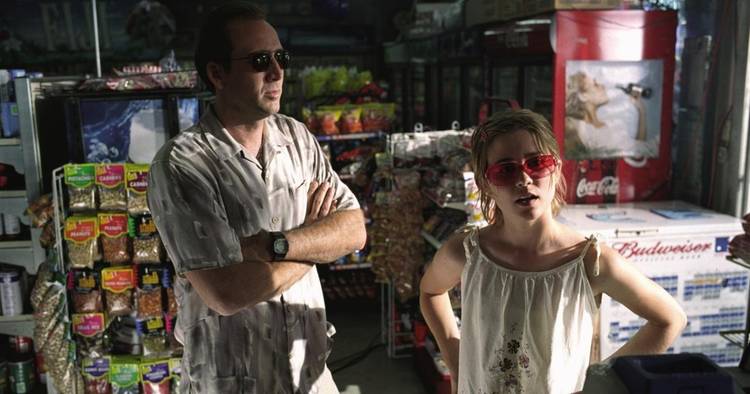 Another movie based on a book, Matchstick Men is a comedy about crimes. Roy Waller is a con artist who deals with a handful of mental illnesses. When he has a violent panic attack, his partner Frank Mercer suggests he talk to a therapist. There he is given medication and ends up talking about his ex-wife.
After being urged to call her, he discovers he has a 14-year-old daughter, and when they meet, he begins to feel better, even planning a large long-con with Frank. As his daughter starts to enter his life, however, he begins to rethink what he's doing, wondering if he should really be doing crimes anymore and quickly realizing not everything is as it seems. Nicolas Cage is phenomenal in what is yet another Ridley Scott film.
2 Presumed Innocent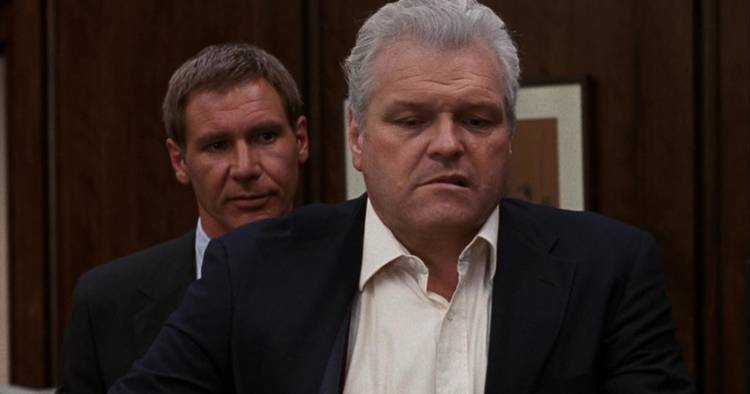 Presumed Innocent is a legal thriller based on a book of the same name. Rozat 'Rusty' Sabich is a legal prosecutor whose boss places him in charge of a murder case of one of their colleagues, Carolyn. Rusty is conflicted, as he had a brief affair with her and thinks the case might be a conflict of interest.
However, to cover this up, he puts a friend on the case and asks him to not look into the affair or bring up any details. He discovers there are others looking into the murder too, however, and soon finds himself in their crosshairs as he is accused of committing the crime. Now he must find a way to clear his own name before he can be prosecuted, uncovering a lot of other secrets in the process.
1 20 Feet From Stardom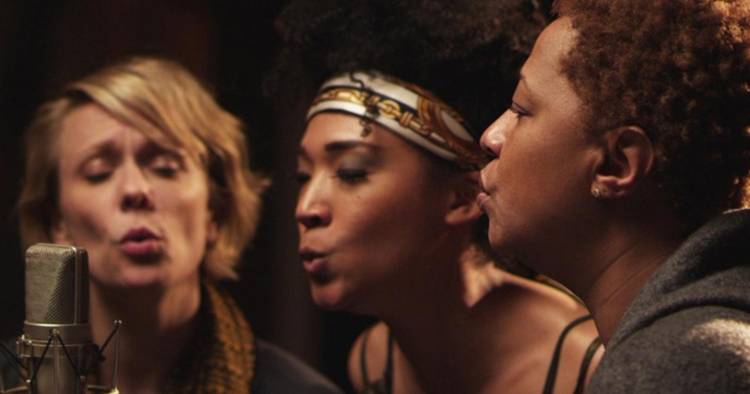 The documentary 20 Feet From Stardom is about the lives of backup singers. It takes a closer look at what these singers do and feel like behind the scenes of the concerts they sing at. The movie's producer, Gil Friesen, is a music industry executive, and the film was inspired by his curiosity to know more about the backup singers.
While it looks at some popular, long-time backup singers in the industry, it covers how the backup singers aren't necessarily trying to become famous, but merely wanting to sing, and making a career out of it in the best way they could. The film went on to be nominated for and win many awards, including the Oscar for Best Documentary, and a Grammy for Best Music Film.