Source: movieweb.com
As Top Gun: Maverick joined the $1 billion club, it also turned the 50 highests grossing movies list into an exclusive $1 billion group.
Thanks to the Covid pandemic, the last couple of years have been short of $1 billion blockbuster movies. While 2019 delivered 9 movies that passed the huge milestone, including the $2 billion mammoth of Avengers: Endgame, Top Gun: Maverick has become only the second movie since then to complete the achievement and with it becomes the 50th movie ever to have joined the $1 billion club, not adjusting for inflation.
The vast majority of movies to have made it past the $1 billion mark are affiliated with Disney, whether via the Marvel Cinematic Universe, Star Wars franchise or live action remakes, so Top Gun: Maverick joining the group has been a massive shock that many would not have seen coming just over a month ago.
Top Gun: Maverick has been flying high at the box office since its arrival in cinemas five weeks ago after a long wait since its originally planned release before the pandemic. Having broken a number of records on its opening weekend, last week saw the movie have the second highest fourth weekend domestic box office ever, and now the film has become Tom Cruise's first ever $1 billion movie, and turned the list of the 50 highest grossing movies of all time into an exclusive $1 billion group.
What has been more surprising this weekend has been the movie's performance against new releases such as Baz Luhrmann's Elvis and horror movie The Black Phone. As Top Gun: Maverick tied at the top of the weekend domestic box office with Elvis, with both movies taking $30.5 million, the Tom Cruise sequel took was the top movie of each day other than Friday, taking $22.2 million across Saturday and Sunday, when Elvis only managed $17.7 million, proving once again just how extraordinary Top Gun: Maverick's performance has been.
Top Gun: Maverick's Reviews Have Also Soared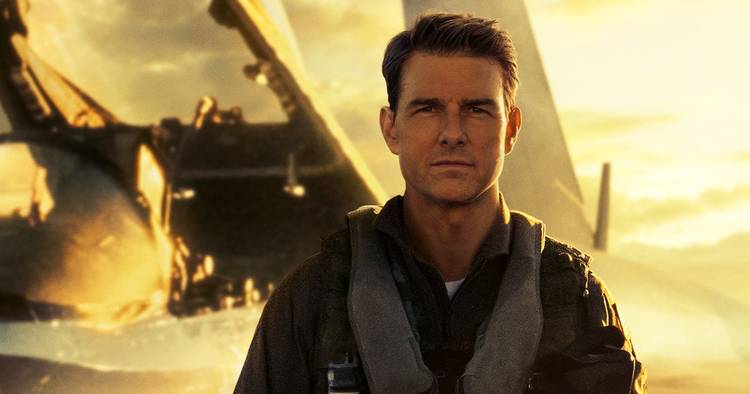 While there are many movies that have crossed the $1 billion mark on the back of a dismal critic score, with the likes of Transformers: Age of Extinction doing so with only a 17% approval rating, Top Gun: Maverick has produced almost a unanimous level of positive reviews. Currently Rotten Tomatoes list the movie as having a 97% approval critic rating and an almost perfect 99% audience score. There is no doubt that while word of mouth has played a huge part in the success of the movie, the wave of positive reviews will not have hurt it.
The combination of a nostalgic return of Tom Cruise as Maverick, a small but emotional appearance by Val Kilmer as Iceman, and plenty of links to the 1986 movie without sinking in fan service, have stuck a chord with cinema goers everywhere. While there have been plenty of older movies gaining belated sequels recently, Top Gun: Maverick has managed to not only match, but surpass its predecessor and ignited a new fire under other potential follow up movies that may have been sitting in limbo for a while, and it could well lead to more from the Top Gun franchise to boot.
More stories