The police have detained two people who appeared at the ongoing NPP Constituency Executive Elections wearing attire that made them appear to be police officers.
The two suspects, John Essel Baah and Enock Kwame Bosompem, were sighted on Thursday, April 28, at the Okaikoi South constituency, where the voting took place, according to the police.
The Ghana Police in a press release said; "We would like to emphatically state that the two suspects are not Police officers. Meanwhile, they are in custody as the investigation continues."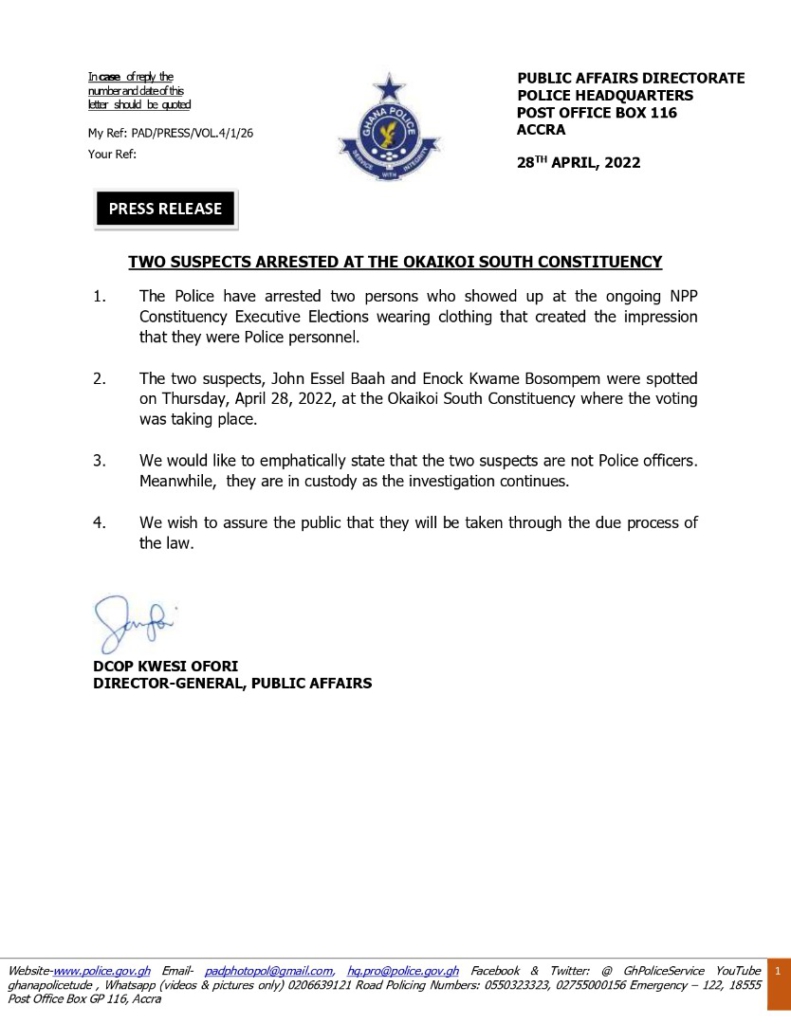 The two will be taken via the proper channels, according to the police.
Meanwhile, some New Patriotic Party (NPP) delegates in the constituency have threatened to prevent the conduct of the constituency executive elections if the names of qualifying delegates are not included in the register.